The highlight is now on Men now! Skin is now the new measure of a man. How good is his skin? That's how suave and sexy he probably is!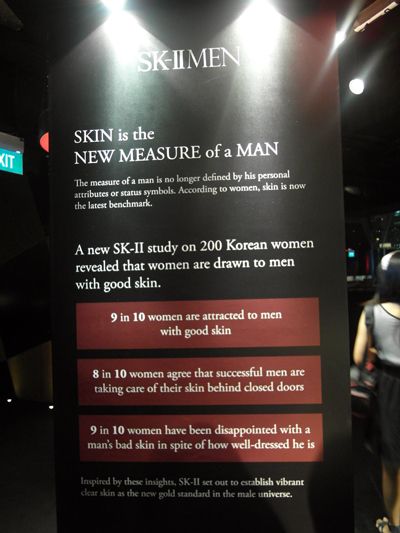 Check out the survey results done amongst 200 Korean women about their take on men's skin!
Several weeks ago, much to the delight of men around the word, SK-II announced the launch of an entire new range of skincare called SK-II Men, specially formulated for men!
No need for men to lie about buying SK-II for their wife/girlfriend/mother/sister anymore! Now men can enjoy a special range of the much loved brand!
Godfrey Gao, SK-II Men's new ambassador made an appearance at SK-II Men's product launch event for media at Avalon some weeks ago. He is really tall, has really clear skin and speaks sooooo well!! He is a Taiwanese-Canadian model who is now the new face of SK-II Men.
Joining Godfrey Gao was also Sheila Sim, SK-II brand ambassador and popular model to talk about her experience with SK-II.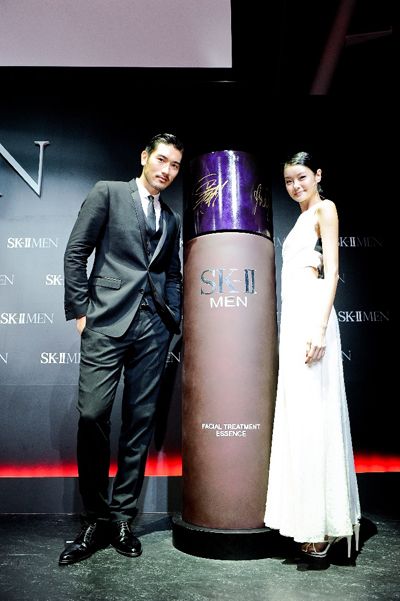 The new products in the mens line: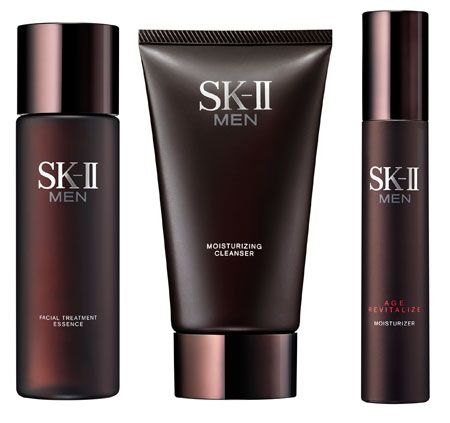 Featuring over 90 per cent Pitera™, the unique power of SK-II MEN Facial Treatment Essence lies in its ability to transform skin across five dimensions that affect the vibrancy and clarity of men's skin: texture, radiance, spots control, wrinkle resilience and firmness. Accompanying SK-II MEN Facial Treatment Essence in the new line-up is SK-II MEN Moisturizing Cleanser and Age Revitalize Moisturizer.
My personal favourite product from SK-II - the essence is now available in a men's formula too promising to visibly transform skin to vibrant clear in 14 days - and I have seen this happen for my skin (which is why I just spent SG$1,000 on SK-II for my skin! Yes I'm a big fan after trying their Essence and Stempower!)
My BF has dull skin but that's about to change
You know how men are. I shall be prodding him to try SK-II men asap!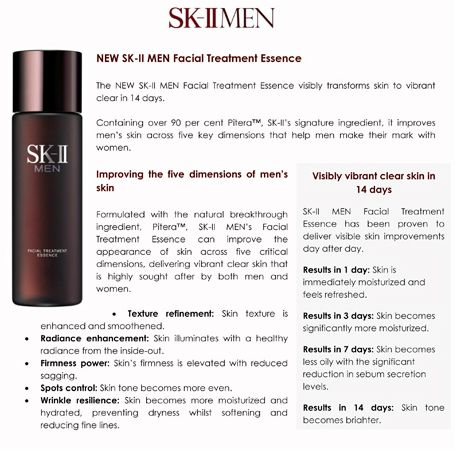 My to-be enhanced SK-II man: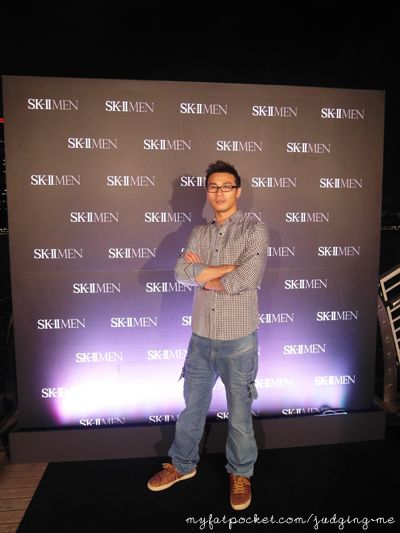 SK-II MEN Facial Treatment Essence, SK-II MEN Moisturizing Cleanser and SK-II MEN Age Revitalize Moisturizer will be available in Singapore exclusively at all Isetan* counters on 1 July 2012.
The entire line-up will be available at selected SK-II counters in leading retailers from 1 August 2012 onwards.
*At Isetan Scotts, Tampines, Katong and Serangoon only
For more information, visit http://www.sk2.com, or join them on Facebook!