I previously blogged about KOSE's Save the Blue campaign to save Singapore's endangered coral reefs. Ariel Lin, the very pretty Taiwanese actress/singer and KOSE Sekkisei Brand Ambassador came to Singapore for a meet the fans session at Tampines Mall as part of this campaign.
And now, KOSE has launched a new Facebook Game called Save the Blue where you can nurture and decorate your own coral reef!
Before you begin, click on HOW TO PLAY. There are great KOSE prizes to be won once you collect enough coins!
Next, answer a simple questionnaire to find out what kind of a underwater animal you are... (Hello! Proud Diver here!!) and drum rolls.... I am a....................
DOLPHIN! Yay! I haven't swam with a dolphin in real life before but I intend to!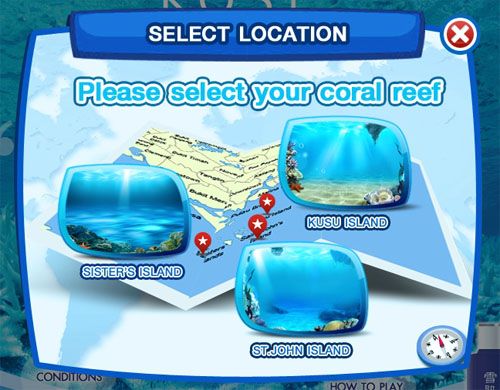 Find your nesting ground. Choose from one from 3 of Singapore's islands. Mouse over each to find out the little legends each island has which makes them interesting. Yeshhh!! There are coral reefs around these islands! Little did we know huh.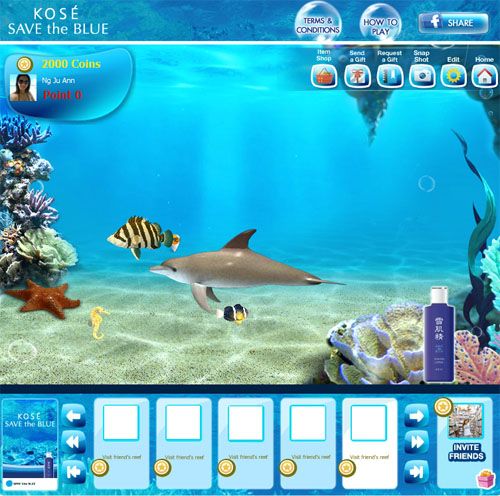 And then, your nesting ground appears. Everybody starts with 2,000 coins (see top right of game screen). You can earn more coins by referring friends!
When you have heaps of coins, what do you do? Buy and decorate your underwater "screensaver" aka your nesting ground with LOVELY CORALS! Click on "Buy Items" on top bar.
Here's what you can add on to decorate your beautiful underwater screen so that your underwater animal (my dolphin!) can swim in lovely waters. So niceeee!
The more COINS you have, the more POINTS you have!
POINTS are most important here cos you get to use these points to redeem for REAL KOSE items! Here's what you stand to get!
50 points = SEKKISEI LOTION 24ml
125 points = SEKKISEI EMULSION (20ml) + SEKKISEI White Liquid Wash (20ml)
200 points = SEIKISHIO Mask White (75ml)
You can earn POINTS by:
1) Inviting Friends to join the game
2) Asking Friends to send you points
3) Decorating your underwater screen
Contest starts now till 31 August! Plenty of time to earn and win!
Click banner below to begin!