In many parts of the world, it's known simply as The Apple: Le Pomme, La Manzana, Ping Guo, Ringo, La Mela, Der Apfel... but fans of DKNY's popular "Be Delicious" fragrance would be happy to note that DKNY has amped up the concentration of the ingredients and presents to you it's most tempting iteration yet - the Delicious Eau So Intense Collection.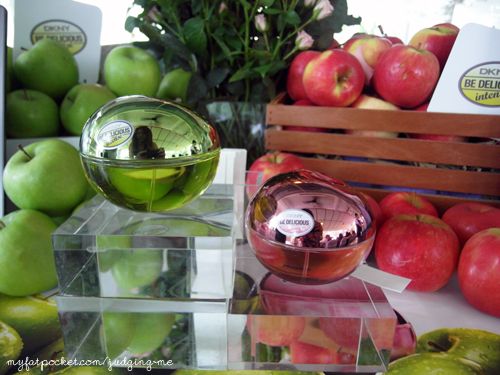 Be Delicious Eau So Intense: The original structure & balance is maintained. DKNY simply amplified its strength in the fragrance to give it a higher concentration so it has more overall impact both on top and in wear so your Be Delicious is longer lasting!
Fresh Blossom Eau So Intense: DKNY enhanced Fresh Blossom by bringing the Rose and Muget notes to the forefront of the floral bouquet as the top notes, changing the overall structure of the fragrance while keeping the core elements alive.
And I have to share some photos of the lovely venue where the launch was held:
Such a lovely bundle specially prepared for us by DKNY!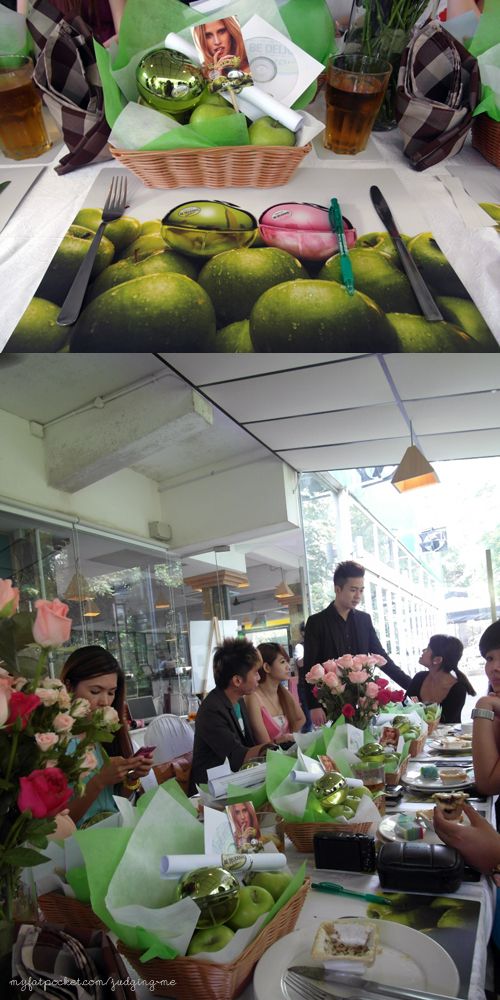 The location was at Barracks@House. We were seated inside this green house with aircon and flowers and plants all around. And DKNY brought so many green and red apples along with them to decor the place!
Even the table mats & drinks were apple-themed!!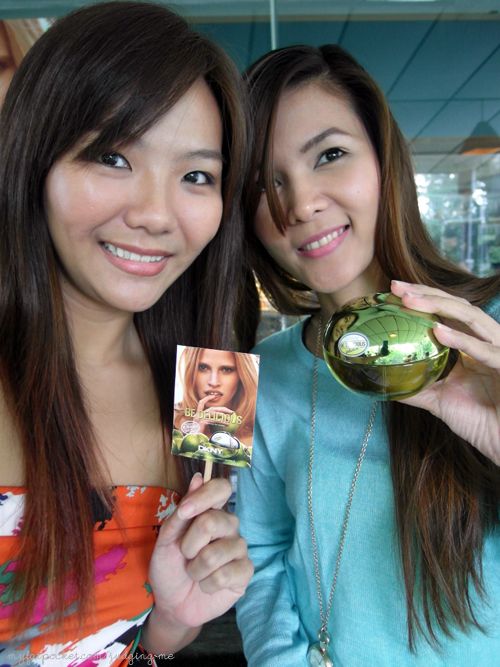 And then there was Sheilla Lee, fellow MFP Blogger
!
Thanks DKNY for a lovely event!
Globally, over 4 million DKNY Delicious apples are sold a year. That is over 10,000 bottles a day, 6-7 every minute. Every 10 seconds, someone, somewhere, picks a Be Delicious apple off of the shelves and takes a little slice of New York's vibrant, sophisticated, optimistic spirit home. And now I have one too!
**
On DKNY Fragrances Facebook Page, you can now create a board to help inspire their next DKNY ad campaign! Check it out!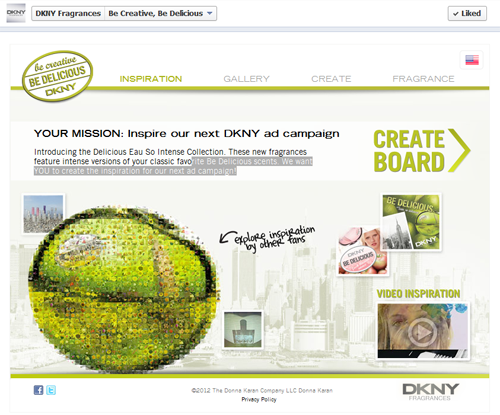 **
THE DELICIOUS EAU SO INTENSE COLLECTION
Be Delicious Eau so Intense EDP 50ml $102, 100ml $135
Be Delicious was the first to be derived from an apple extract, which was then layered with grapefruit, magnolia, sandalwood and white amber. A delectable new fragrance that is the pick of the crop, Be Delicious Eau So Intense is a higher concentration of our classic Be Delicious fragrance accentuating the key apple note—resulting in a more intoxicating scent that resembles the first bite of a fresh picked apple.
Fresh Blossom Eau So Intense EDP 50ml $102, 100ml $135
Rose and lily of the valley notes get more attention in the new Fresh Blossom Eau So Intense. The once-delicate floral, inspired by the fragile but potent blooms on an apple tree, made more nuanced by ramping up the concentration of two of the most celebrated notes in perfumery. The result is a more textural, intense floral bouquet that is long lasting and fresh.
**
Delicious Eau so Intense Collection, will be available exclusively at Metro Paragon from 17 August to 23 August, and islandwide from 24 August 2012. Join DKNY fragrances on Facebook!