As part of its efforts to position itself as a global lifestyle footwear brand, Crocs unveiled a new retail look with the reopening of their VivoCity Store in Singapore.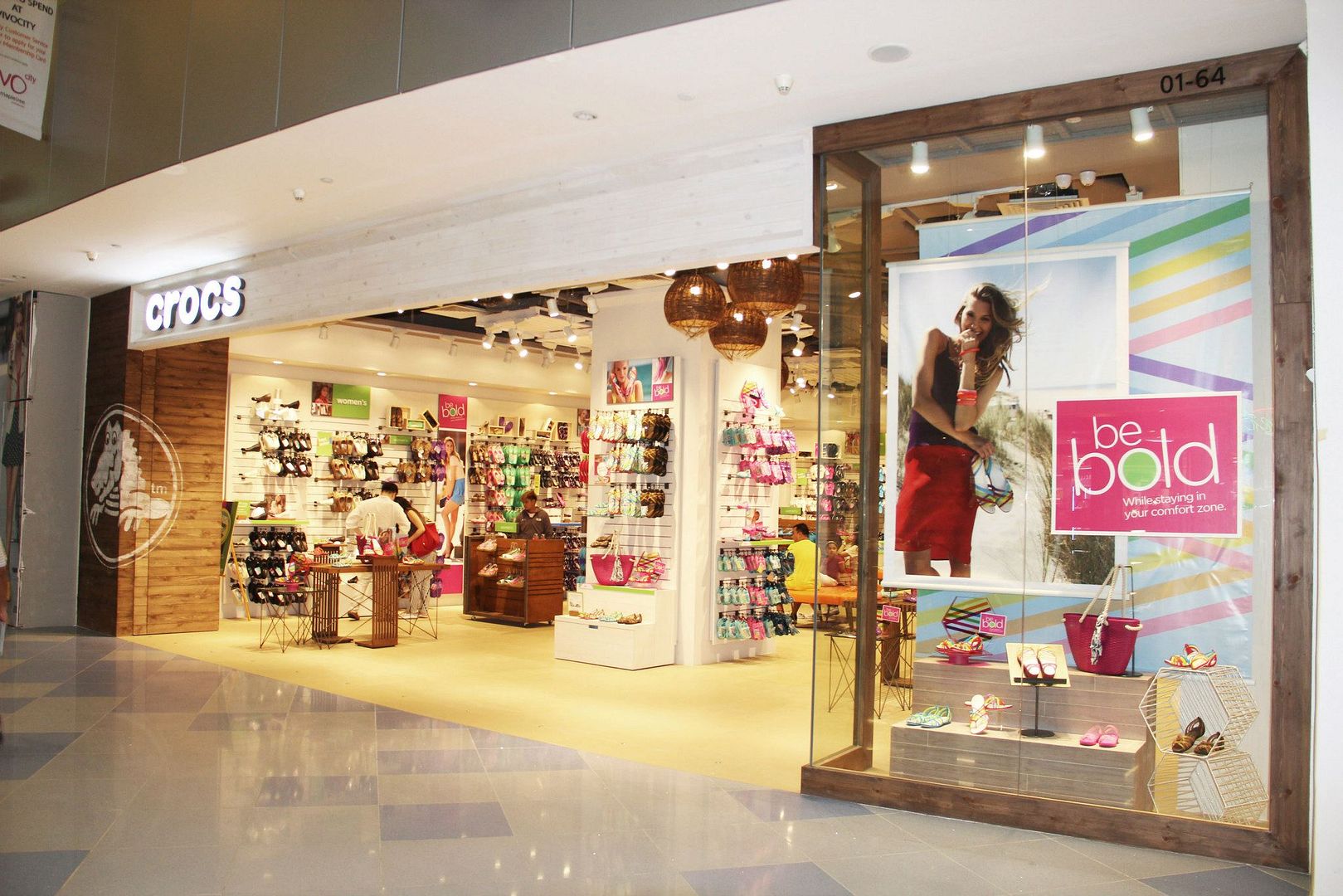 It's all very wood-based and very classy looking now. Along with the new decor and look, you should totally check out their latest arrivals which once again surprise and wow me.
No longer just a clog company, Crocs offers more than 300 footwear styles – from ladies' wedges, mary janes and flats, to men's sneakers, loafers and golf shoes. Check out their 2013 lookbook here.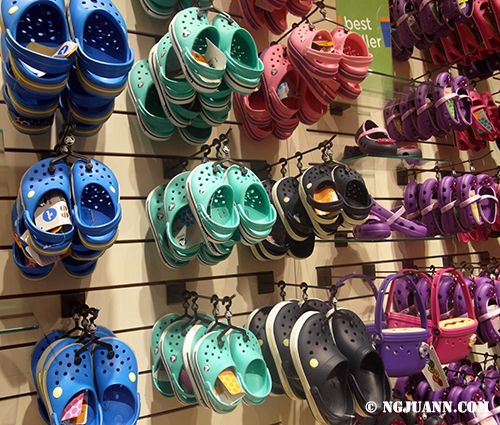 General Manager of Crocs Southeast Asia, Lawrence Phua said, "This new and refreshing look that Crocs has adopted represents a key part of our plan to build and develop the brand across Singapore. And as this is an experimental project, we would like to focus on engaging our customers and getting their response in order for us to identify their needs and expand in the market".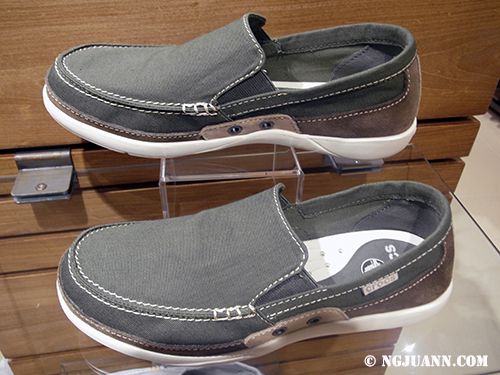 I thought this pair of men's loafers is quite nice!
Rediscovering classics and celebrating innovation, the new Crocs concept store in Singapore adapts a visibly and quite literally more down-to-earth look and feel with predominantly wooden interiors and design. This makes it easier for customers to navigate the shop and browse the new range of styles offered by Crocs.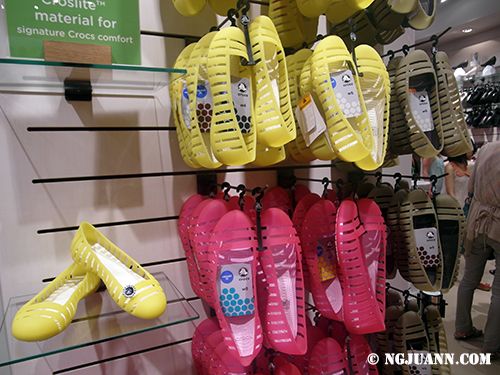 I have the above pair is grey! But omg, the yellow is lovely!
On the new concept store, Lawrence Phua added, "We are thrilled to be revealing this new concept to our loyal customers and we also aim to capture a new audience in the process of revamping our look. The Vivo City branch is the pilot outlet in Southeast Asia with the aim of increasing in-store consumer engagement, and we hope to get consumer feedback on the new shopping experience on offer."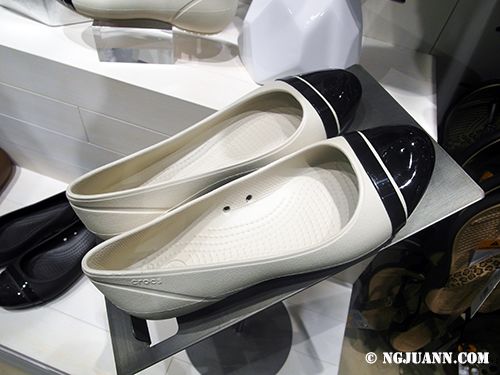 I also got myself a pair of Women's Cap Toe Flat (S$64.90) from the event! I've always wanted this design and am so glad I have it now!
I wear Crocs's Carlisa Mini Wedge in grey to work everyday and this new Women's Cap Toe Flat would totally extend my "work shoe" collection.
Crocs shoes are very comfortable but what I love most about them are that I can wash them all!
So my shoes are usually very clean cos I can wash them!
I've been a regular Crocs wearer for like 5 years now. If you see me outside, the chances of me in a Crocs shoe is like 90%.
For work days, I wear the Carlisa Mini Wedge, for casual weekends, I wear Adrina Flat II (S$74.90) in grey!
♥♥♥
**
Visit www.crocs.com.sg or head on down to their newly revamped Vivocity outlet (#01-64/65) to check out their designs now!
Crocs Singapore Facebook page.