I know I shouldn't exercise my jaws too much after the recent botox I did at Astique, but seriously, how can I resist food?!
I am trying to eat food that are not so hard. Well, exclude that 1 day that I indulged in the beef steak at Wisma!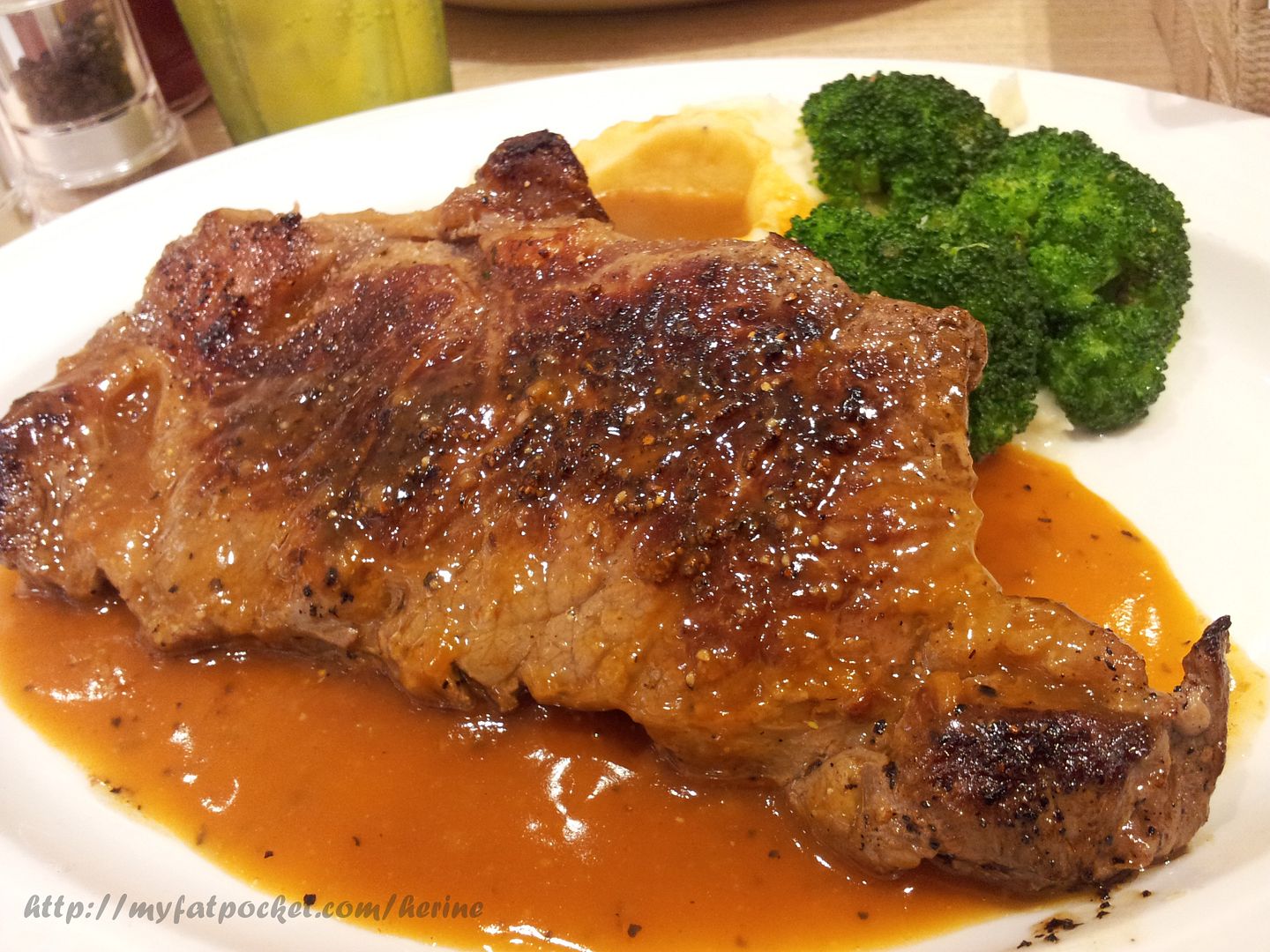 A tad too hard! I should have ordered medium rare instead of medium well which seemed like 100% cooked.
Still yummy for the price though!
I always try to make myself feel like by eating healthier food for the next meal of the day. *Try to* ;-p
We went grocery shopping & decided to make healthy sandwiches, sides & soup!
Fresh tomatoes with cheese, sprinkled with black pepper & popped them into the toaster.
OMG, they are frigging juicy!
The sandwich with lettuce, tomato, cheese and ham was fantastic!
Maybe the only not so health food is the campbell soup. It was mushroom seafood flavor!
I don't care, I am so gonna have this again!
Did I make you hungry??