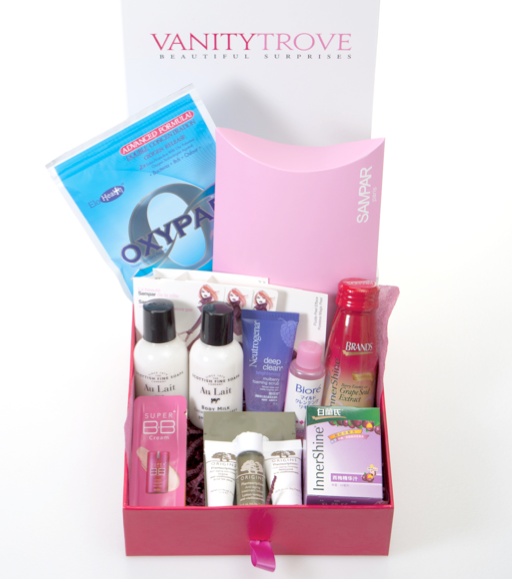 VanityTrove gets geeky with August 2012 Rocket Science Beauty Edition!
Received my August Vanity Trove at the Erabelle's event as they had a collaboration! It's my first time getting a trove and I was quite excited as I do not know what's inside! Everyone loves a surprise, don't we?
But I was also quite curious about the "Rocket Science edition" that was stated for the August Trove. I was wondering if I'm going to get gadgets instead. Hahaha.. But no… It's just that Vanity Trove had combined the latest technology into skincare and pampering! How awesome.
What's promised in this Rocket Science Beauty Edition: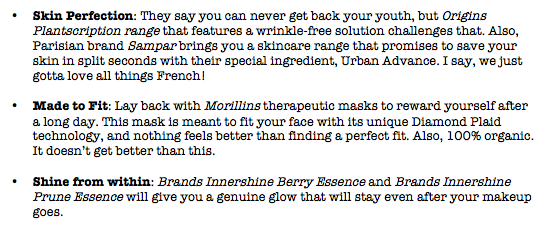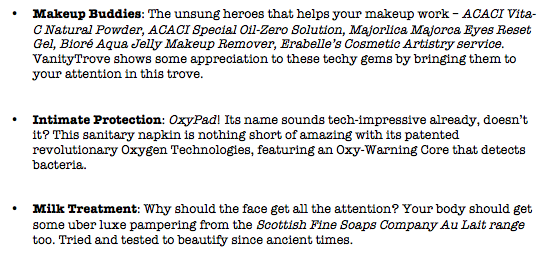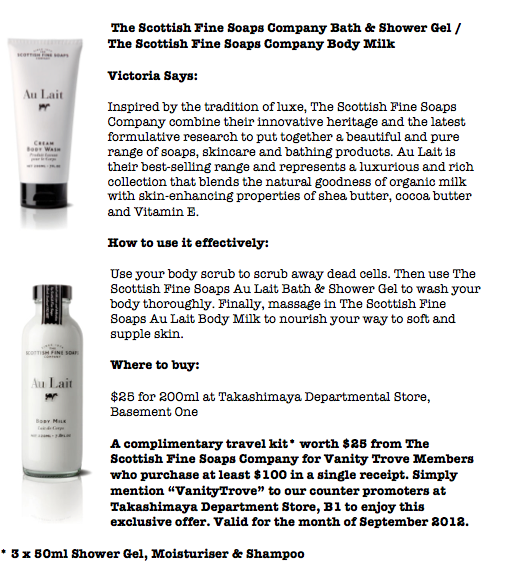 The Scottish Fine Soaps Au Lait range
There are many great finds that are included in this month's Vanity Trove and this luxury brand certainly caught my attention with its heavenly scent.
Also included in their latest launch are products from Origins, Morilins, BRANDS, Biore and unique finds including Oxypad, Acaci. There are even luxury brands like The Scottish Fine Soaps Au Lait range mentioned above! Oh mine, the soothing scent that floated in the air the moment I opened up my Vanity Trove. I love it! Now that I kept the The Scottish Fine Soaps Au Lait range in my drawer, my whole drawer is smelling heavenly. And last but not least, you can find some extra treats from everyone's favourite personal care store Watsons!
Do check out the other items in the August Trove here: http://www.vanitytrove.com/sg/surprise/unveiled
- Subscription for September's edition of VanityTrove is open from now till 14 Aug, link:
http://www.vanitytrove.com/?r=9404
- Purchase of August edition is still available, in limited stocks at $30 at this link:
www.vanitytrove.com/sg/edm/aug2012micro?r=13676
I've decided to subscribe to Vanity Trove as birthday gifts for my girlfriends for the next few months!! I'm sure they love the surprises and pampering as much as I do!