I decided to have a change! Have been keeping my long straight hair for the longest time, and hence I went for a perm last week!
Yvonne recommended me to go to a Korean salon to get my perm because I wanted the Korean-ish type of curls.
Had a cut and treatment before I went for the "transformer machine" (quoting Hayati! Hahaha…) perm!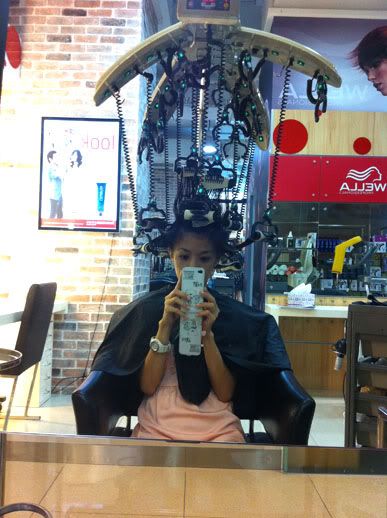 Transformer me!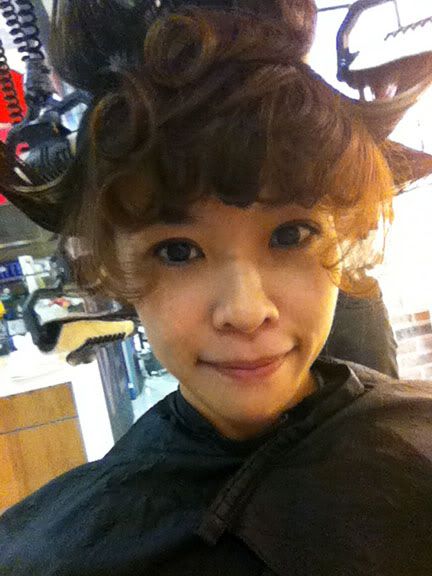 When my stylist released the curlers! She told me not to be worried its not going to be as curly as this! This fringe reminds me of the type of perms that men will get!
Actually I do have a hard time trying to communicate and understand what my stylist is saying! hahahah…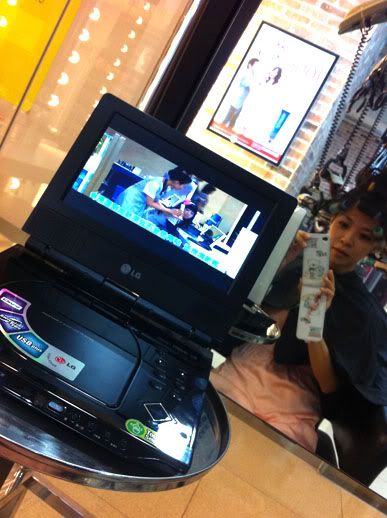 I'm not sure if he's the boss, but I guess so! This Korean guy put his portable DVD player here and let me watch some Korean drama while I wait for the perm to be done. I thought he's so nice because i'm so bored (ya… finished reading all my twitter and facebook updates… LOL). But my stylist told me I'm the first customer to have such a service! So nice right!
>

After releasing the curlers at the side…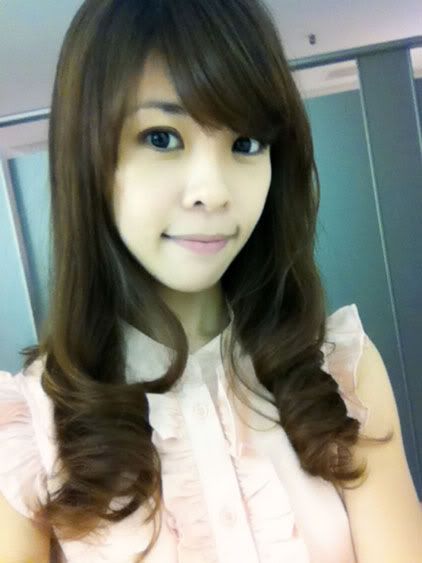 Final look!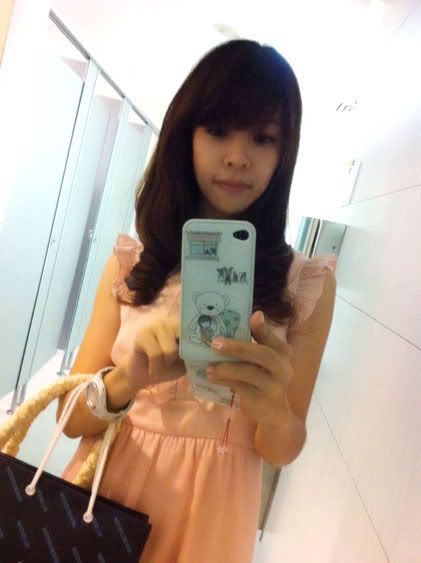 I like it a lot! But of course perms requires styling after wash and isn't as convenient as my previous straight hair. My stylist spent at least 15 mins teaching me how to blow and style it. She was very patient and made doubly sure that I know how to do it and avoid the common mistakes people make. That's really sincere. I'm bought over. I'll go back to her to do my hair.
I quickly posted the photo to my facebook and received lots of compliments for it. BUT…………. I know… When i washed my hair and when I have to style my hair myself, its not going to be so nice already!!!!!!!!!!
Two days later….
When I styled my hair myself and was preparing to go for the Singapore Blog Awards….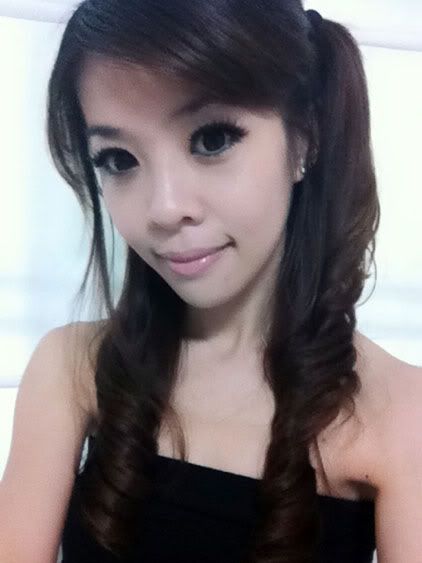 Not too bad la hor? Pulled a half sideway ponytail.
Im still practicing!!!!!!!!!~~~~~~~~~~~~~~~