This was a week ago… Remember this mustard top? Heheh… the cursed colour that I'm currently in love with…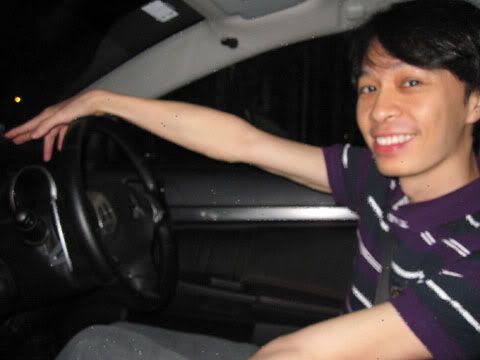 Thank you Justin for picking me up! We were Uni classmates and we took Chinese Studies for Year 1!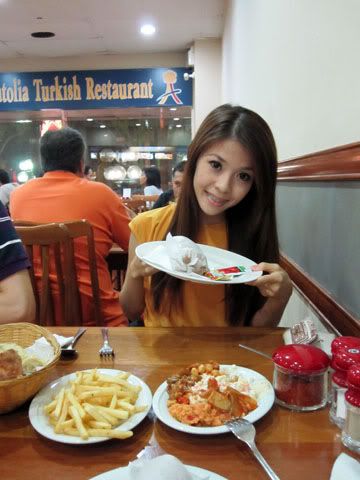 I rarely give many opinions on what to eat. But I was insisting on eating this that day. Had a bad craving for it!
My favourite Turkish restaurant at Far East Plaza!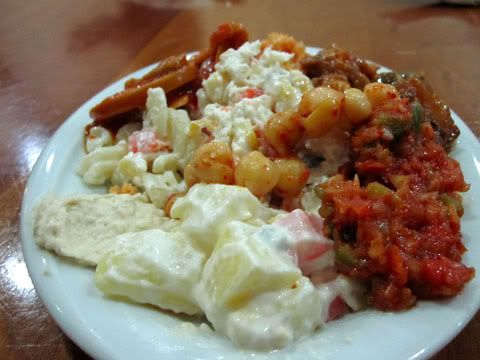 The salad.
Expensive but its a must eat for me.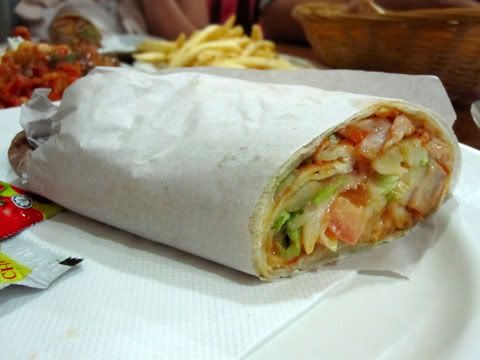 I can't remember the exact name of this dish (as usual) but its the "pancake" with chicken fillings. I prefer this to the one with beef filling. The beef is a little too tough for my liking.
I'm smarter this time. Myrelle and I ordered only one set to share since we are both small eaters. There are so many times that our food's wasted when we ordered a portion each.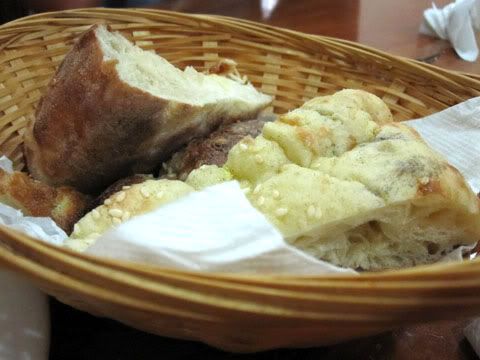 The bread that comes with the meal.
I love the aroma. But i didn't dare to eat a lot although I was very tempted to. If I eat this, then I won't be able to finish my main course.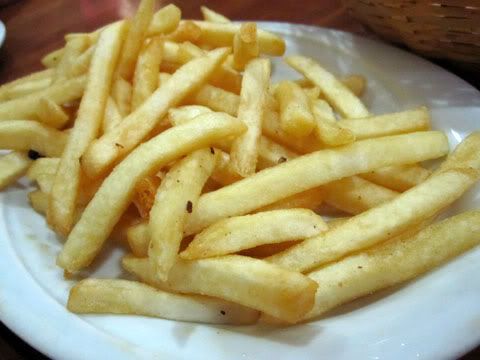 And what's a meal without fries!!!!!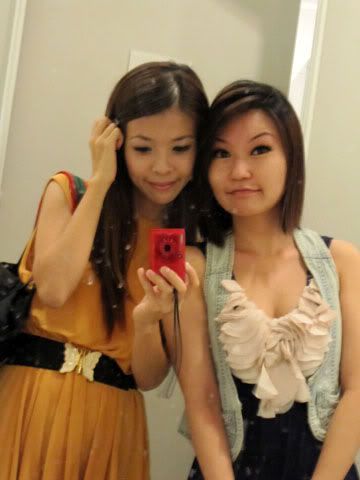 Hehehe… with Myrelle! Eee… the mirror dirty leh…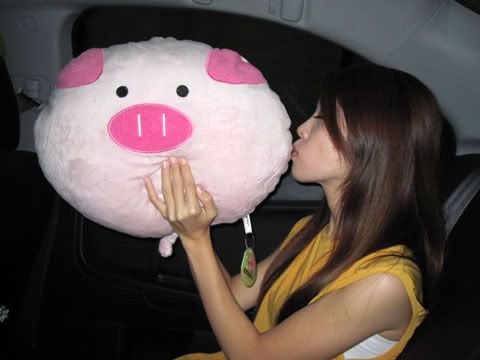 and in the car we go again to KTV!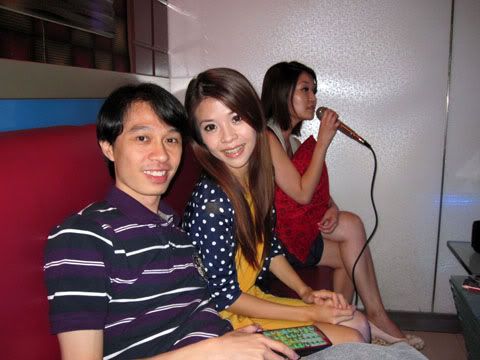 Photo with this old friend of mine.
Thanks for being around all the time!

I love Shujun, who joined us shortly after! Thanks for loving me. I'm so blessed to have you! It was a right decision to turn back to talk to you and tried to know you better back in Secondary 1!

And where to for supper???
Rochor Beancurd!!!!