Sponsored Review
Chinese New year is here and many girls are now pampering their skin and hoping to look their best when the new year starts! Love yourself and love your skin more with Love More Facial Mask, the no.1 top selling mask from taiwan!
These range of mask is endorsed by: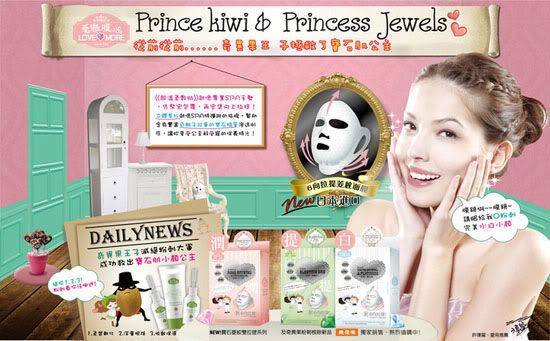 Tiffany Hsu!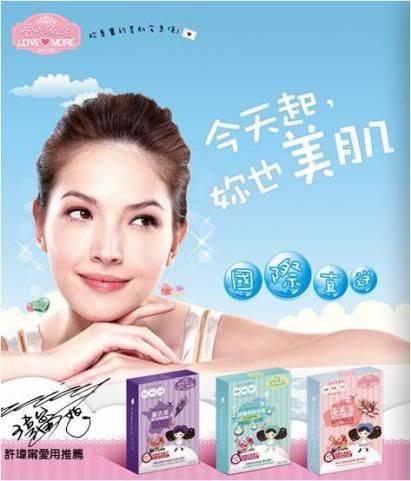 She's a very pretty model/actress in Taiwan that has performances in quite a number of idol dramas.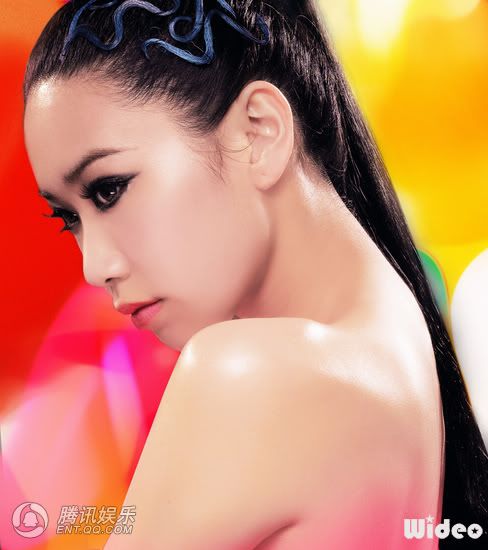 and also Kary Ng, who's a pop singer in Hongkong.
Don't we want to look as good as thy do 365 days a year? They had wonderful reviews on the Love More Mask, and I was very glad when I received 3 boxes of Love More Mask for reviews!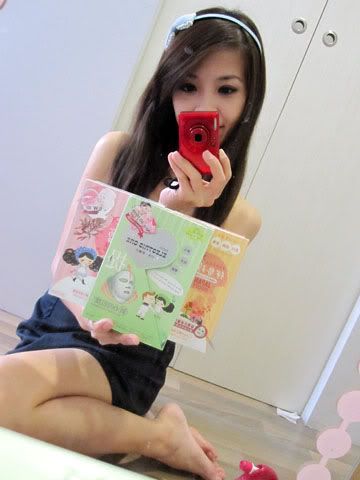 Feeling very happy with the 3 boxes of mask! Thank you! I'll review two of them today!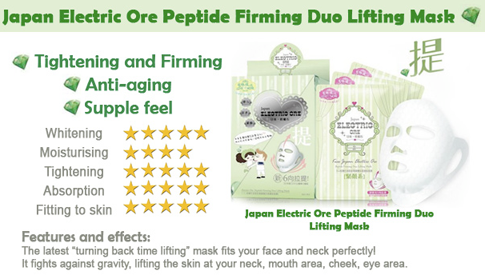 I really love the japan Electric Ore Peptide Duo Lifting Mask! The most unique feature that you'll spot is the innovation shape of the mask. You'll be wondering how to put it on!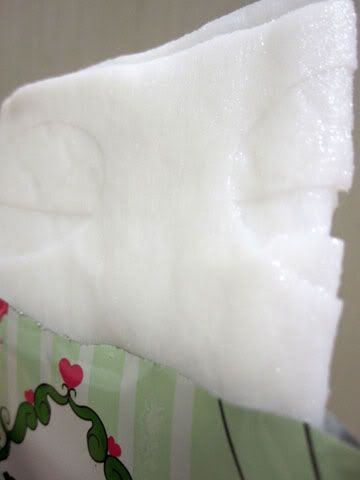 Its soaked and dripping with essence!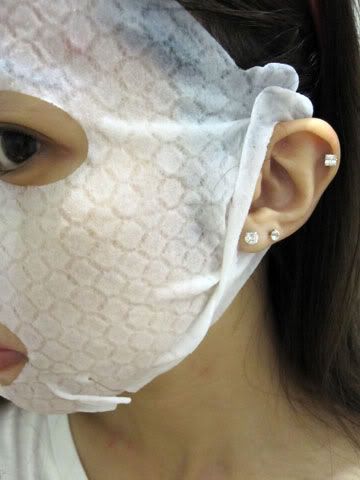 Can you see that the mask is hooked onto my ear? First, you pull 2 sides to hook onto your ear and there'll be another piece of cloth dangling down your chin. Its for the jawline area and you wrap the mask around your jawline and put another hook to your ear. Because of the pull from hooking the mask on your ears, you face will feel tight and that's where the extra lifting will come from!
After using the mask, my skin was significantly tighter. It was amazing. Skin was also supple and hydrated and very smooth. This mask is highly recommended!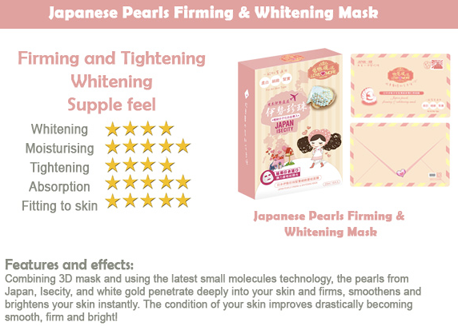 Japanese Pearls Firming and Whitening Mask.
Whitening and anti-aging are the most important part of my skin care routine and the Japanese Pearls Firming and Whitening Mask takes care of it all! My skin was very moisturized and I do look fairer! Although this mask doesn't have hooks for the ears like the 3D mask does, I like the fact that it adheres to the skin smoothly with few bulges, and that I know the mask touches my skin, and not leave the airy spaces in between my skin and the mask!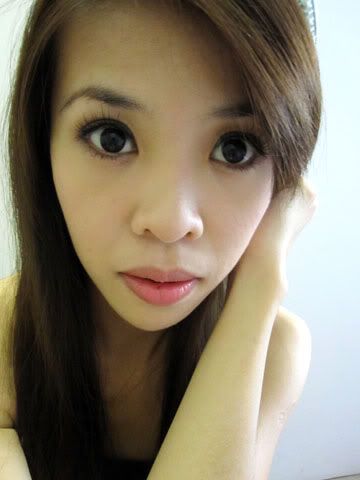 Supple and nice skin!
I Like!!!
And I'm going to share the love with you! You can now redeem samples from The Sample Store now and try them out. Do take part in the photo voting contest at Lush Beauty's Facbook Page too! Vote for me la! I'll update the link once the voting starts!
Love Yourself. Love More…
Happy Chinese New Year!
Huat ah!