So fast! Kele is already 2 years old and has been with us for 2 years already! Actually im not sure of his actual birth date. We brought him home on the 27th November 2008 and the lady at the pet shop told us he was 2 months old. So we minus 2 months from November and fixed his birthday on the 27th September.
I remember i was choosing from the many many rabbits at the pet shop in Marine Parade. Most of the baby rabbits were either sleeping or resting, except for Kele. He was so curious, following our fingers around and playing with Dear Dear. That was why we decided to bring him home. We seemed to have this affinity with him.
Kele was so small when he came… He was just the size of my palm…he has grown so much since…
Now, Kele is 3/4 the length of my extended arm!
When Kele was a little baby…
Hahaha Kele was so small…His head and body was one round ball… Now his head and body shapes are already very defined. I remember him hiding behind the box i left in his cage…He was still timid and shy…
The cage was really big for him then! But it was only 2 months later that I gave him a 6 pc playpen instead. He grew really fast!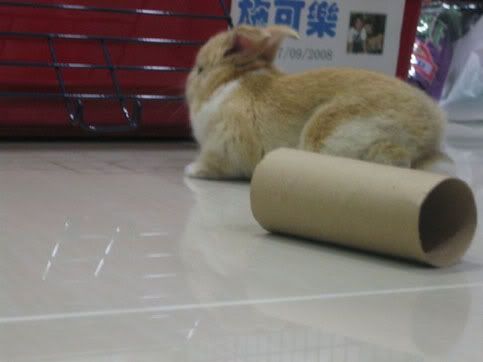 Kele didn't know how to hop yet…He walks on his 4 legs…We were wondering why this rabbit walks… hahaha…
Kele didn't really dare to explore the house when he was a baby. He just walked and explore areas near his cage and moved around Dear Dear and me. (But it was just for a few days… after that he started trying to move over the obstacles!!)
Now… he dashes around the whole living room and study room… He's the King loh….hahaha…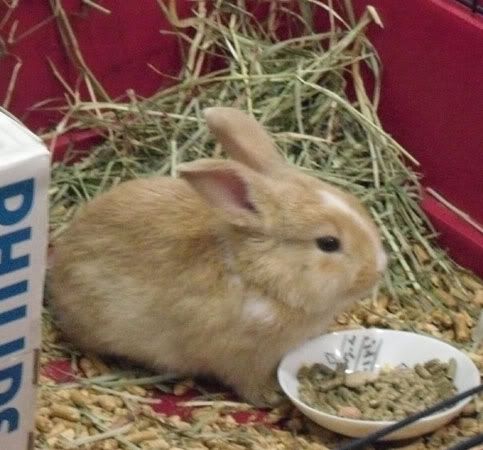 Baby Kele… and he ate so little….
Kele @ 2 years old….
And so Dear Dear and I went to the pet shop to buy him birthday presents on Monday to celebrate his birthday for him…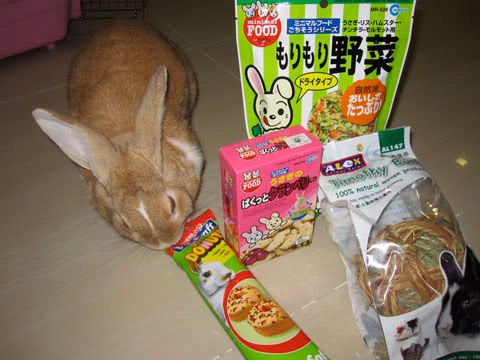 Kele exploring his birthday presents —treats and toys!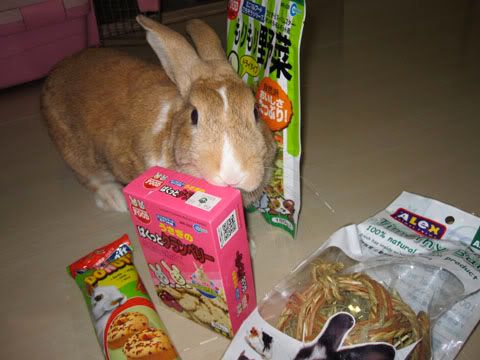 *looks at the camera*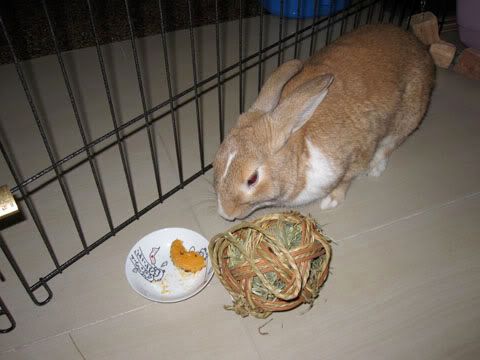 Gave Kele half a donut to be his birthday cake and gave him his ball that's stuffed with hay…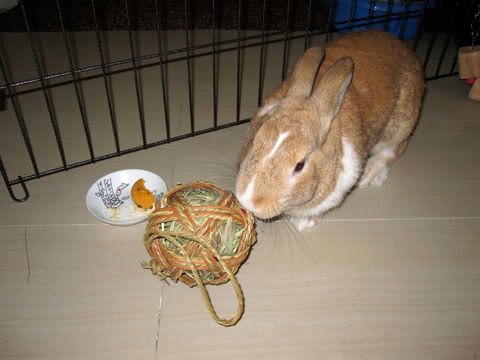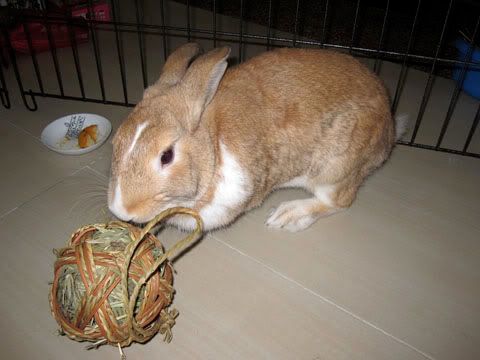 Kele prefers the toy to the food…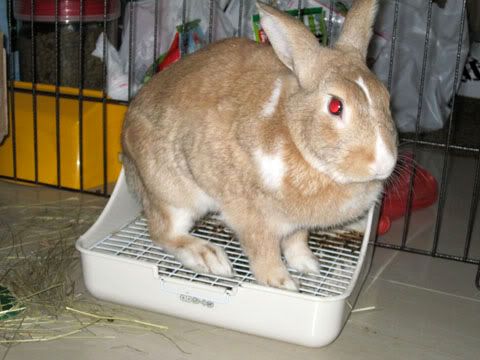 Eh…… then Kele decided to head to the toilet first…
YES! Kele is toilet trained!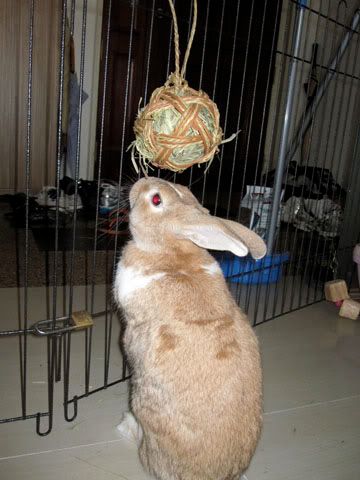 I hung up his toy and he loves it! He has been playing with it for days!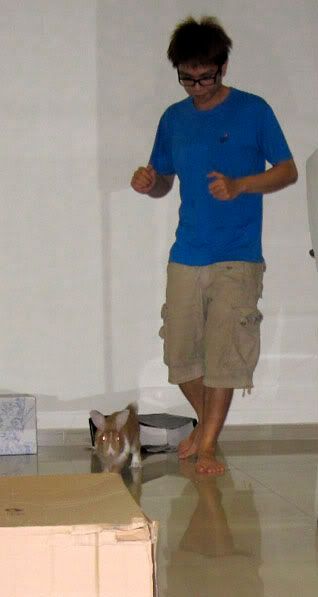 Kele's daily jog….
Kele plays catching and runs after Dear Dear everyday. They can run for 10 laps without stopping! Maybe that's why Kele's groomer always says he's very muscular, not fat… hahaha….
The boxes on the floor are ALL his toys!! Kele will jump on top, go into, run through them, or try to tear them apart…..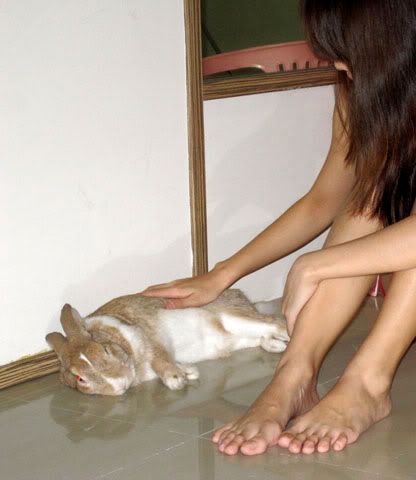 And when he's tired or whiny…. He will do the classic bunny flop and ask for sayang….hahaha…
I LOVE MY KELE!!!!