So it has finally happened, I have graduated from college! *bow*bow* Haha! Yeahhh!!! After four years of sleepless nights, hard work, and stress I have finally finished! XD Thank you to all who greeted and congratulated me in the last few days. You guys are awesome!
To celebrate this joyous occassion, I want to share with you all pictures from my lunch with my family before my graduation ceremony at this really nice restaurant called District [located in downtown Phoenix].
Bacon wrapped dates, one of our appetizers.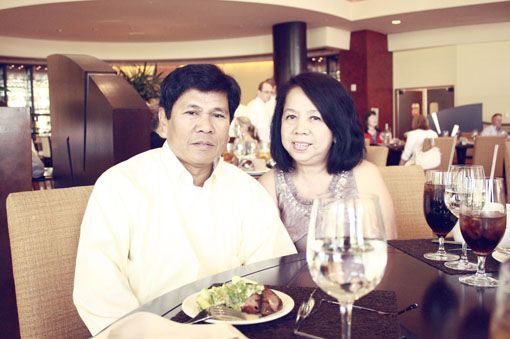 Salad topped with steak as appetizers for Mom and Dad.
Graduate
I ordered their steak (which did not disappoint!) and it came with their signature fries—incredibly salty (my sister said it's because they used sea salt, I think) but surprisingly delicious!
Gayle's panini.
We asked our waiter to take our picture; pardon the blurry quality. ;p [I <3 my family!!!]
With my lovely siblings.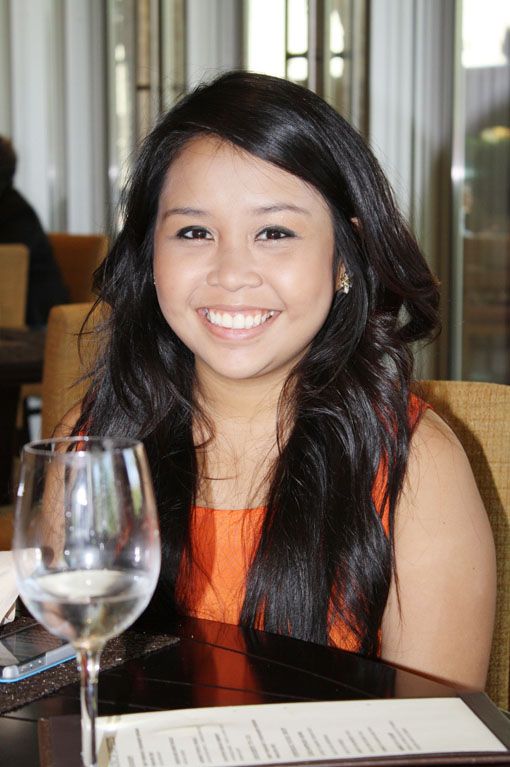 While we waited for our main course, I took pictures of the rest of the restaurant. It was quite the lovely place with tall glass windows and doors that overlooked the outdoor dining area and busy city streets and tall buildings.
We were seated in such a nice spot in the restaurant—the view was killer!
For dessert, I ordered their turtle sundae and it came in this jar—super vintage! Inside was a mixture of brownie squares, caramel, chocolate syrup, and vanilla sundae topped with a caramel covered pretzel(?)—I'm not sure if that is a lollipop style mini pretzel lol. Still, this was heaven for me and my sisters! We ordered two and I had one for myself (fatty lol) and my sisters shared one.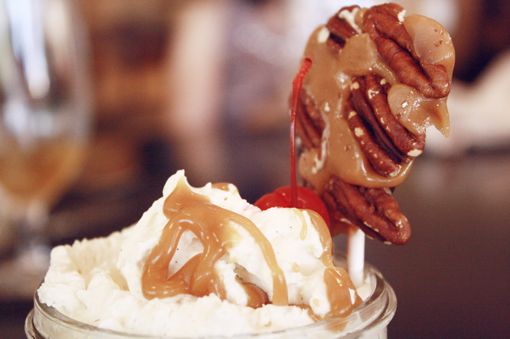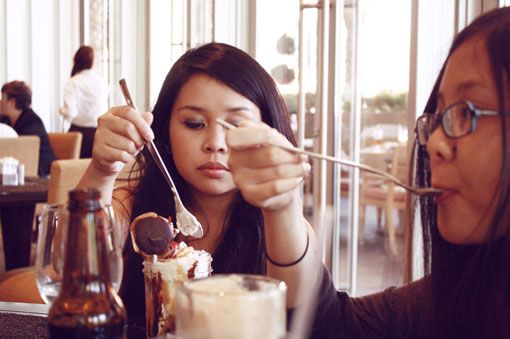 Gayle ordered a root beer float alongside the sundae she shared with Gicel. It was called Dad's Root Beer and it was delicious!
I had a really great time at this restaurant with my family and would definitely go back for another special occassion. It's a bit out of my budget to eat there on a regular basis (maybe in the future when I'm baller, for sure! Lol!) but I would highly recommend this place to everyone!