My family has kept a tradition of going to Las Vegas every year. And every year, we always stay at different hotels and eat at different restaurants (every year is always a different experience!). This year's Vegas trip was very different from our other trips; for the first time ever Gicel drove for most of the way (from Phoenix to Las Vegas) and I had to keep her awake while I sat in the front seat. There was a very different arrangement in the car and a very weird one to get used to as well. Usually, Gicel and I would be knocked out in the back seat right after we leave the garage and wake up when we get to Hoover Dam. Lolz! This time, our parents got to sit in our seats with Gayle (she was so happy to finally sit by the window instead of the middle—oh sibling heirarchy! Haha!).


This is Gicel's Tom Tom GPS system. At one point she actually was telling Gicel to go to the left lane when there were only two going opposite ways. We looked at each other and started laughing, making jokes at how fun yet dangerous that would be! Haha! But alas, we just misunderstood her; Tom Tom meant that if there was a fork on the road we should stay on the left lane, that's all. Lol!!!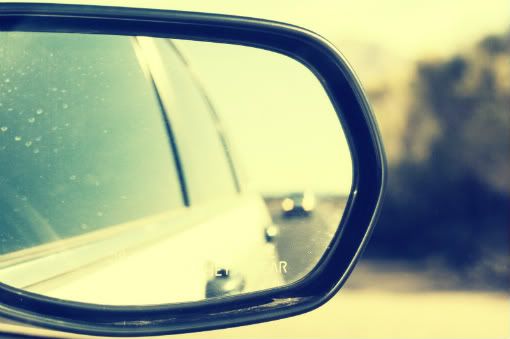 For those of you who have never been to Arizona, this is what our desert looks like for the most part. An old friend of mine actually had asked me before if I had to drive for hours to get to the mall (because I live in the desert). Haha! Of course I don't! I live in Phoenix, and it's more developed than this picture for sure.

By the time we arrived at Kingman for gas and snacks, Gicel was already way too sleepy to drive. So, our dad had to take over and it was back to the normal seating arrangement. As you can see, Gicel went to sleep almost immediately (on the far right on the back).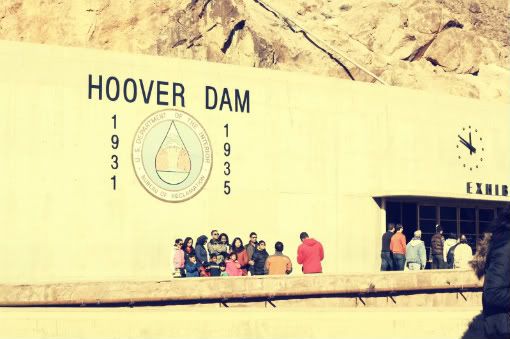 Passing by Hoover Dam was always a tradition as well. We weren't able to avoid passing it before but now, after the bridge was finished, we now have that option (which we haven't taken as of yet—my parents love passing by it haha).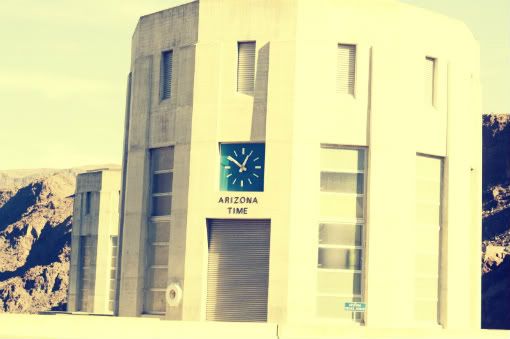 Nevada time vs Arizona time. I forgot the time difference (one hour) and was complaining about my hunger to my parents which they replied with how early it was still (since it wasn't even noon yet in Nevada! T___T ). Oh cruelty! Lol!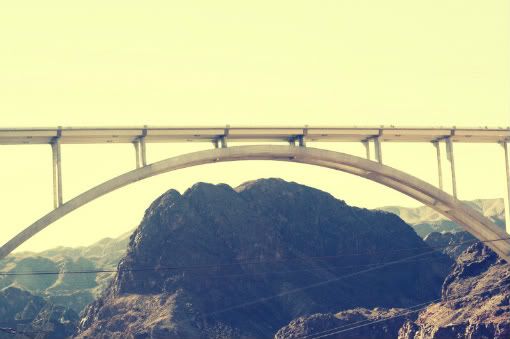 Here's the bridge I was talking about. A great view of the dam from up there!


Super awesome zoom lens on a kid??? I am beyond jealous!!! ;___;
Tonight is New Year's Eve on this side of the planet, but Happy New Year's Day to the other side!!! :DDD